pai, you are one of a kind
Mother Nature must have thought we felt left out by not experiencing Winter Storm Jonas because it was like "Welcome to Pai, enjoy the rain and cold bitch!"

We arrived to this dreadlock haven of a town called Pai Monday afternoon. I heard so many great things about this place I was beyond excited to see what it had to offer. Let's just say the first part of the week had us feeling a bit down. I missed my warm bed and my grey sweatpants that I basically live in.

It seemed like other people were feeling the same but our friend Sara from Australia and us tried the make the most of shitty weather. We made it to the hot springs! And damn, it felt good. Little did we know though that hot springs are the place to wash you and the family's hair and also grill out some bbq chicken.
So if you're wondering if we ever got warm, the answer is partially yes. The hot springs helped major except for the tiny fact that when you get out of the hot springs, BOOM it's freezing again and you're wet. Also, I think with the amount of tea and coffee Anna and I consumed over the first part of the week, we stayed semi warm.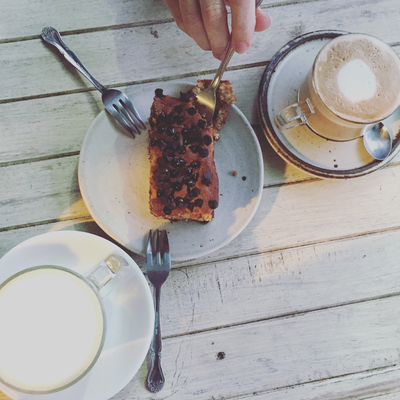 It wasn't until Wednesday afternoon that we starting seeing some blue skies (insert Pink Floyd's Blue Skies song here). Oh yes, and SUN!!! Finally I didn't have to layer up all my clothes
Wednesday night we hit up the market and met people who were getting a tattoo done. No, I did not get another one but I was very tempted and still am. Debating between 2 ideas right now. Oh I almost forgot the most important thing we did! We finally indulged ourselves in a massage.
Now, we heard all along you will stay in Pai longer than planned. It's true. You will. We extended our stay by one day, but let's be real - I could have stayed longer.

Thursday was probably the best day we spent there. We spent most of our day at the hostel. I'll go into more detail about that later. Laid by the pool. Of course I got sunburnt. Had our first toasties that night. And ended the night swinging in hammocks at Edible Jazz. Highly recommend this place for the music.