chiang mai, my home away from home
Chiang Mai is an absolutely amazing city. If only I could have stayed there longer, I would have but let's be real for a second - I can't say I'm traveling around for 3 months and only visit 1 place. That's not how this works.

I was fortunate enough that after ENP, most of my group was also staying in Chiang Mai for a few days before moving on. I still can't tell you how much I loved the people in my group. So what all did we do in Chiang Mai? Well, of course we did the night markets, street food, drink here and there. HOWEVER, our last day all together was my favorite. We spent the day cliff jumping and swimming in the Grand Canyon. No, I didn't fly back to the states then fly right back to Thailand. Thailand has it's own Grand Canyon too.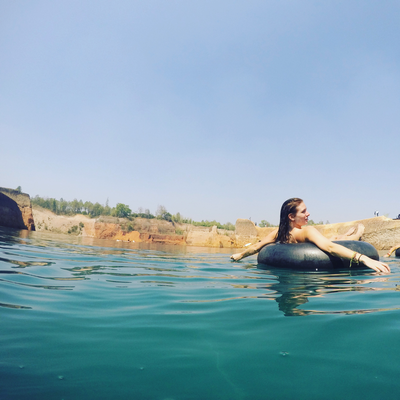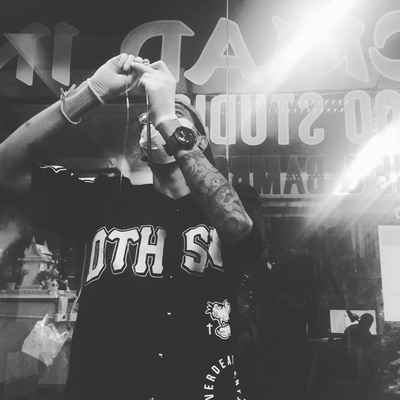 Then the last supper was filled with sangria, mojitos and live music at the International Food Park. Top favorite place in my opinion. When there's a guy singing Radiohead and Nirvana covers, you sit your ass down and enjoy the night.

I feel like I did so much in Chiang Mai that my post would be a 5 page history report, single spaced if I wrote everything down. So call me lazy whatever but here's just some high points of Chiang Mai:

- International Food Park
- Sunday Night Market (bring a big purse so you can carry all your newly bought treasures)
- Bamboo tattoo at Nomad Ink
- Swimming in the Grand Canyon (you must jump off one of the different cliff levels, don't be a baby)
- McDonald's late night (don't you dare diss the beloved mackers until you're tried it. So much better than America)
- Breakfast and green tea at Hideout (we ended up eating here 3 different times... it's that damn good)
- THC Rooftop Bar
- Zoe in Yellow
- 48 Garage (luckily it's located on the other side of the corner from Zoe)
- Ladyboy Cabaret at Night Bazaar ( god these people are fitter than I am and have better boobs too)
- Green tea iced with milk (this become my "wine" and would drink it every day at different places around town)
- 711 toasties (HEY someone in the US, go to 711 and let me know if they have these)
- Eat a gelato popsicle and enjoy not feeling guilty
- Sunset bike ride tour (must do, it's basically your own private tour to multiple temples after dark)
- Siam Rice Cooking School
- Watch the Super Bowl at 6am (thank god for bailey's and coffee)
- Celebrate Chinese New Year in Chinatown


*Note - if you find yourself traveling over here, don't be dumb and only stay in Chiang Mai for a night or 2.